Arena

ERGO ARENA's ticket office
VISITING THE ERGO ARENA HALL
The disabled
We are here

Events/Tickets
Business
Parking
Gallery
Seat viewer
André Rieu – King of the Waltz returns to Poland!
His concerts are very unique spectacles. The secret? Simply the joy of music! In 2016 André Rieu and the Johann Strauss Orchestra along with world-famous soloists will return to Poland and amuse the Polish audience once more with an amazing programme in ERGO ARENA. Don't miss it and buy a ticket for the most romantic evening of 2016.
With over 600 thousands of fans present in the venues each year, his tours are regularly on top in the Billboard charts, listed, along with Cher, Depeche Mode, Bon Jovi, Miley Cyrus and Elton John as the most popular concerts. Rieu's success has been impressive for the last 20 years and this only proves that his work doesn't know any borders. His fame is also present in Los Angeles since Anthony Hopkis has decided to entrust Rieu with his, written over 30 years go and very complicated, waltz.
For media accreditations please contact [email protected]
Tickets
Tickets are on sale:
online, via   http://www.eventim.pl/
in ERGO ARENA's ticket office no. 3, open Mon.- Fri. between 10am and 4pm and in the day of the SHOW,
in Empik, Media Markt, Saturn and Media Expert stores around the country,
Tickets cost:
Category A – 490 zł
Category B – 360 zł
Category C – 260 zł
Category D – 190 zł
and Catering tickets (490 zł) that include:
ticket for THE SHOW in 303 section,
wine, beer,
Buffet with cold snacks, salad bar, desserts, coffee and tea,
Open bar with non-alcoholic beverages and wine.
Tickets for our disabled guests – Such tickets are not on regular sale. In order to purchase them, please send a request: [email protected]
Eventim.pl
BUY TICKETS
parking
BUY TICKETS
Back to the event list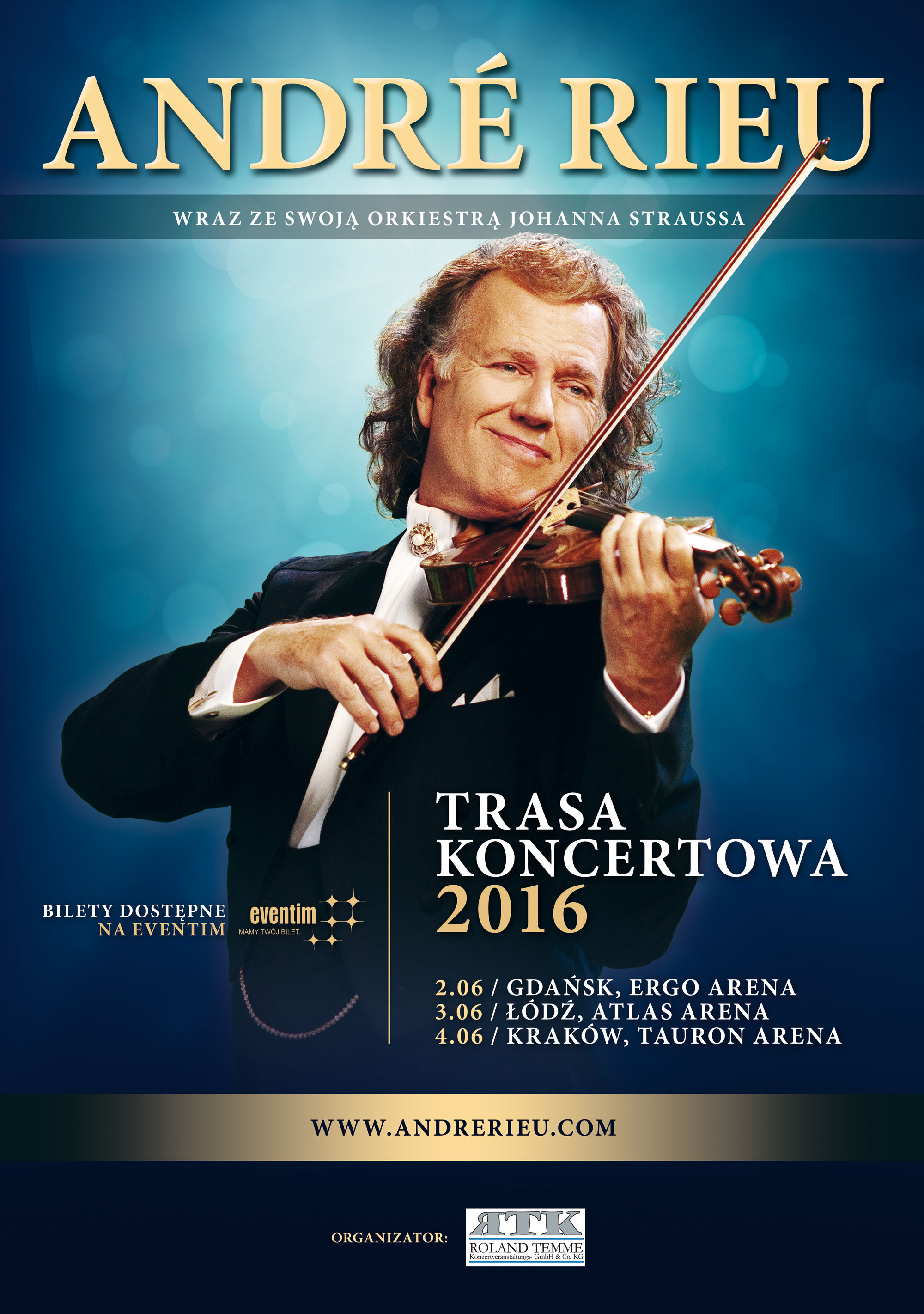 Naming Rights Sponsor
Partners
Owners
Home
Arena
Events/Tickets
Business
Parking
Gallery
Seat viewer
Ergo Arena
2014 © Wszelkie prawa zastrzeżone.
All rights reserved.
Press Release
TERMS CONDITIONS
Cookie Policy
Contact
produced by: